My house flooded, so I've been helping with setting things back in the basement and I found my old year book. Here's my high school sweetheart, Angel.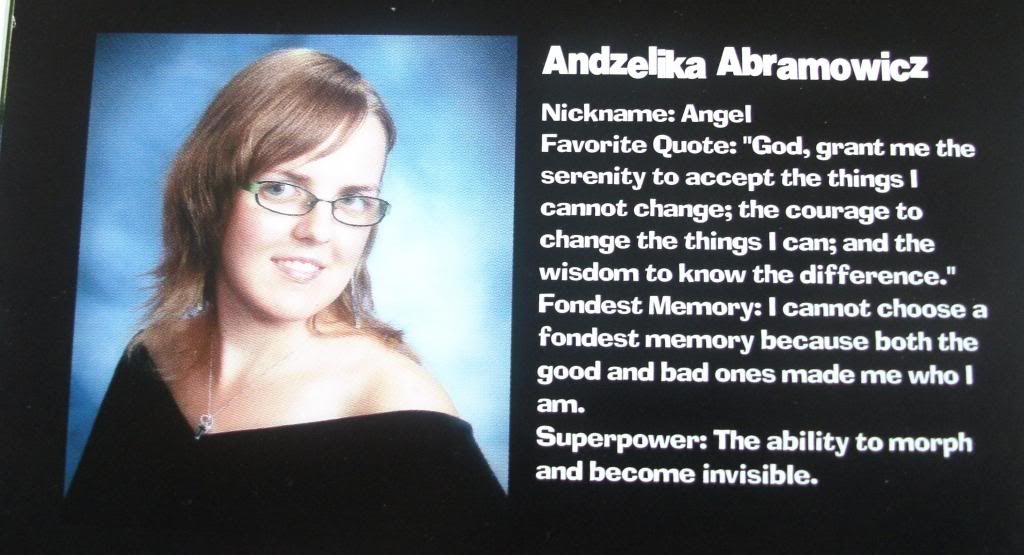 Okay, so the things she wrote seem a little trite, but that's the thing. She was completely earnest. When other people say things like that they don't seem human. They just seem like they're mocking real humanity. They have pre-packaged virtues and morality. When Angel said it, it felt real. Yes, she's just average looking. But I'll take average. Angel was a Polish immgrant, spoke English with an accent. She was devoutly Catholic and very intelligent. She would write poetry and teach me sign language and the genus/species names of animals. I was in a bad spot at the time and we're not in touch anymore. But if this was an earlier, better age we'd be high school sweethearts or betrothed to each other or something. In any case, she's the one I thought of when I found Happier Abroad and is the reason I believe it's true. We met on the first day of high school when I got up from my desk in one of the classes. I returned to my seat, but found she had taken it. She started to get up, but I told her to stay and sat next to her. Later we found out our lockers were right next to each other.
As a bonus, here's my ridiculous yearbook profile.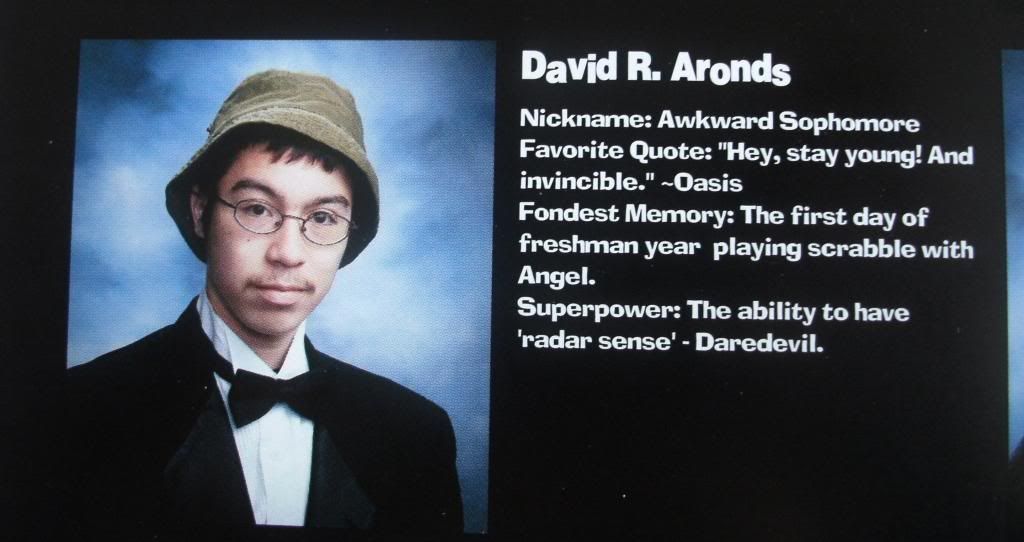 And here's another pic with the two of us. I'm eating yogurt and wearing a garish hoodie. The guy in red between us is my best friend Scott.